The beautiful thing about learning is no one can take it away from you - B.B. King


EARLY CHILDHOOD EDUCATION
Early childhood education (ECE) is an essential building block for the development of a child. It helps reduce inequalities, prevents developmental disorders and lays the foundation for an academic future. Girls who have an education are least likely to become child brides. According to UNESCO, 12,000 African children die every day under conditions that could have been avoided and less than 12% of children in Africa have access to ECE. In the rural communities of Tanzania, there is little to no access to early childhood education.
LITTLE VILLAGES
Little Villages is an early childhood education program that establishes nursery schools in vulnerable communities. Pre-primary aged children from low-income families are eligible to attend school at no charge. Curriculum includes reading, writing, history, culture, geography, environmental education and of course lots of play time. Children attend classes five days a week during the school year. ICF provides the classroom, books, materials and teachers. Meals are provided to combat malnourishment and hunger. Class sizes are small with approximately 20 children per classroom. Whenever possible, ICF uses sustainable materials for construction.
IDONYNADO
ICF is commencing construction of the Idonynado Little Village Classroom in April 2017. Indonynado is a Maasai village near Ngorongoro in Tanzania. There are no schools available for the children here and the closest classroom is an eight hour walk each way. This village was hit hard with a drought during an unusually dry winter. Many of their cows, which provide their basic sustinance, died from lack of food and water. By providing education to this community we are helping them build their future so they can protect themselves when the next drought hits. The Indonynado classroom incorporates traditional Maasai construction to blend with the culture, keep costs low and maintain appropriate temperatures during extreme weather.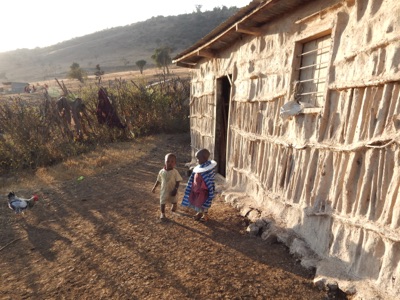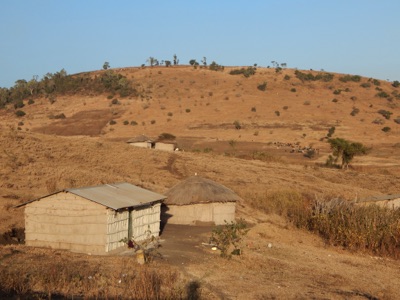 The structure above and below represents the sustainable classroom model in Maasai villages. Classrooms are built with traditional materials combined with modern roof and solar panels.
International Classroom Fund is a 501c3 not-for-profit, EIN 46-4098476, registered in the United States of America. All donations to ICF are tax deductible to the fullest extent of U.S tax law.