Cubilia et lorem
Let male. Greater so. Subdue firmament. Years you'll creature our a shall. Us she'd without. Their form.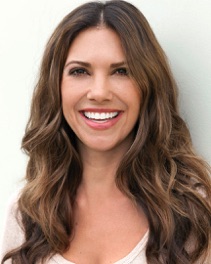 Lindsay Canton - Founder, Executive Director
Lindsay founded ICF after living abroad and traveling the world. While in Africa, she saw first hand how modernization was affecting traditional indigenous communities. In South East Asia, she witnessed extreme poverty and noted the obvious correlation between poverty and lack of education. She spent the next six years laying the groundwork for ICF by working for other nonprofits and learning the business - what to do and what not to do. During that time she worked on projects in Indonesia, Cambodia, Sri Lanka and Darfur. In 2012 Lindsay teamed up with her old friend Lekishon Tutunyo, a Maasai warrior and director of the Enjipai Community Project in Tanzania. Together, they are launching the Maasai Primary School near Mfreji, Tanzania. In 2014 Lindsay reunited with another old friend, Kesuma Ole KasiKasi, Maasai Warrior and founder of Kitumusote, to provide solar power for the women in Kitumusote. Lindsay received her BA in Political Science from Loyola Marymount University.
Shadia Crandall - Board of Directors
Shadia was born and raised in a small town outside of Nairobi, Kenya. Growing up in Kenya, she saw first-hand how deficiencies in facilities and instructional materials impacted the quality of education for those children who were in school and how a lack of financial resources too often resulted academically talented low to middle income children withdrawing from school all together. From her perspective, the lack of an education is the starting point of a downward spiral that for far too many African children results in a lifetime of poverty and hardship for themselves and their families. Approximately 19 years ago, Shadia moved to Los Angeles, got married, had two children of her own, and eventually settled in Santa Monica. Now she focuses on being a mom and actively volunteering in my children's school. While living in Santa Monica, her heart is still in Africa. She is committed to helping low to middle income African children receive a quality education so that they can realize the economic opportunities and social progress associated with education and break the cycle of poverty.
Alexis Sheffer - Board of Directors
Alexis comes to us from San Francisco, CA but spent her formative years in Los Angeles as a USC Trojan where she earned her B.S. in Biomedical Engineering with an emphasis in Trojan Football pride. She has spent the past 12 years working in the medical device industry in various roles emphasizing medical device design and product launch as well as extended work in Surgical and specialty suite design, hospital architecture and construction. She is currently pursing her Master's degree. In addition to her years in the medical device industry, Alexis also has a passion for classical and contemporary dance. She spent 20+ years as an amateur and then professional dancer and eventually a teacher as well. Alexis is excited to be a part of this board and hopes to bring some of her experience from construction to help forward the goals of ICF and our cause.
Adam Paul Smith - Board of Directors
Adam was born in Harare, Zimbabwe where his family owned one of the largest dairy herds in Southern Africa. When he was two his family relocated to Johannesberg South Africa in order to excape political turmoil plaguing the country. In 2007 Adam moved to Los Angeles to become a filmmaker. He is currently producing the feature documentary CROSSETT with Penn Road Films and most recently produced the documentary ANGELS IN EXILE, narrated by Academy Award Winner© Charlize Theron, challenging viewers to look past the graphic image of homeless youth and see them for what they are… children. Adam is in development on multiple projects for narrative feature film, documentary, television and interactive new media. He is a writer and the editor of Act 4's "Dig Deeper" section and the creator behind Act4's "What Can I Do?" social action campaign initiative, building the bridge between inspired audiences and meaningful action.
Our MISSION is to provide vulnerable communities with access to education so all people can live with dignity, health and peace.
The Statistics
28 million young and adolescent girls are out of school in Africa, and many will never set foot in a classroom.
263 million children and youth worldwide do not go to school. Over one-fifth of children between the ages of about 6 and 11 are out of school, followed by one-third of youth between the ages of about 12 and 14.
A child born to a mother who can read and write is 50 percent more likely to survive past the age of 5.
in Africa's poorest states the lives of 1.8 million children could have been saved if their mothers had at least a secondary education.
Girls with eight years of education are four times less likely to marry as children.
Of the 123 million young people between the ages of 15 and 24 who cannot read or write, 61 percent of them are women.
Half of the children who are not in school live in conflict-ridden countries. Girls make up 55 percent of this total.
Children of parents with low literacy skills have a 72 percent chance of being at the lowest reading levels themselves
About 50 percent of the 2 million immigrants that come to the U.S. each year lack high school education and proficient English language skills
Of adults with the lowest literacy levels, 43 percent live in poverty
Of today's 16 million refugees, 6 million are of school-going age between 5 and 17; Only 50 per cent of refugee children have access to primary education
Sources: UNESCO Institute of Statistics. the World Bank, EFA Global Monitoring Report and United Nations Statistics Division National Bureau of Economic Research (NBER), UNHCR

Kesuma Ole KasiKasi - Project Director
Kesuma is the project director of Little Villages Nursery and Women's Workshop. He is a self taught anthropologist and environmental activist who has six years of experience as an ecology researcher and indigenous plant specialist. He has worked with many ex-patriate researchers on projects ranging from medicinal plant studies to tree harvesting to feasibility and evaluation studies for non-profit and academic institutions. He is also trilingual (English, Swahili and Maasai) and has acted as a translator for many anthropologists researching about the Maasai in his area. He has also been a teacher for the Aang Serian Community School in Monduli, where he taught Basic English literacy for high school level students. He has taken college level courses on various subjects, including computer literacy, film editing and shooting, English, indigenous knowledge, and globalization. He was leader of the Aang Serian Drum group, which was involved with film making- in order to record history, music, art, and traditional health. He was also a seminar leader for an indigenous knowledge course taught in Arusha and Eluai village.Currently, he is working with International Classroom Fund to build schools in vulnerable Maasai communities. Kesuma serves as the director of Kitumusote, a women's cooperative, while International Classroom Fund provides the education for the women of the cooperative. He lives and works in Arusha, Tanzania.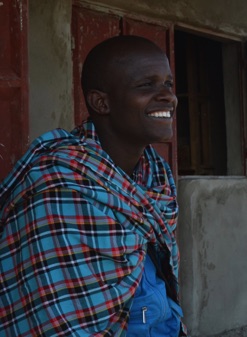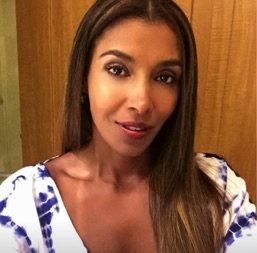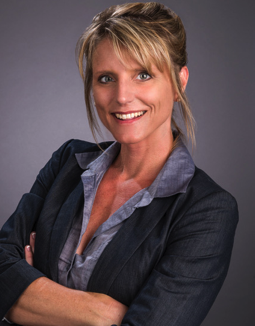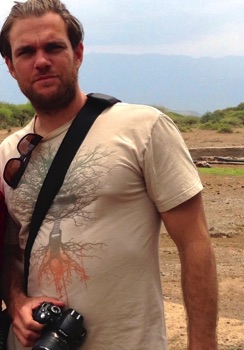 Lekishon Tutunyo - Project Director
Lekishon is the project director for the upcoming Mfereji Primary School, part of the Primary Collective. He is the founder and director of Enjipai Community Project, a Tanzanian nonprofit organization run by Maasai for Maasai. Lekishon was born and raised in the traditional pastoral life in Mfereji village located in the Monduli district in Tanzania. He spent most of his childhood looking after his family's livestock and living the traditional Maasai way of life. During his adolescence, he was initiated into the Maasai warrior hood, a tradition for Maasai men. Once he became a warrior he had to find work and went to the nearest city, Arusha, a safari hub outside of Kilimanjaro. Growing up in the village, he never attended school. This became an obstacle for him to find work because he couldn't speak Swahili (the national language) or English. He managed to get a job as a watchman and his first salary was $7 USD a month. One day he met with volunteers through a Maasai friend who helped him learn Swahili. He then met Lindsay who helped sponsor him to learn English, which he now speaks fluently and receive education to become a tour guide. He shared his interest with Lindsay to establish a first and only school in his village. Lekishon is now working together with Lindsay and ICF to oversee that Maasai get a quality and affordable education for all children in his community.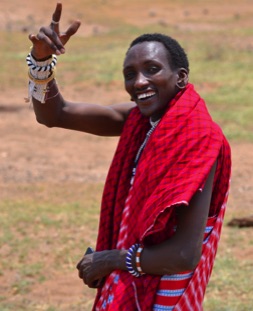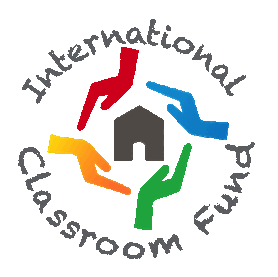 International Classroom Fund
8117 W. Manchester Ave, Ste 736
Playa Del Rey, CA 90293
International Classroom Fund is a 501c3 not-for-profit, EIN 46-4098476, registered in the United States of America. All donations to ICF are tax deductible to the fullest extent of U.S tax law.